No Tricks just treats for you today! The Pickleberrypop 'Pickle Barrel' is now open and everything is just $1 through to Monday.
I have the perfectly magical Halloween kit for you. Bippety Boppity Whoo!
You are able to buy ALL 6 packs including FREE with purchase HERE

Here is what you will get free.. The Bippety Boppity Whoo Add On.

All Packs are also individually priced.
These are $1 each!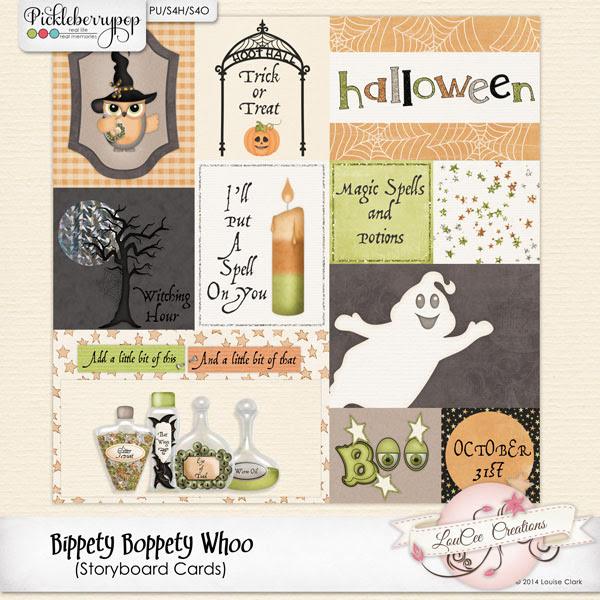 And if you need the Glitter Styles, these are in the sop for only $2.00


I had a lot of fun creating pages with this kit!

and from my talented CT
by Renee
by Deia
by Deia
by Debbie
by Vick
By Jenni.
Over at Digital Scrapbooking Studio I have another awesome deal! 5 kits for just $5 Ends this weekend.. so hurry. It really is a bargain not to be missed.


Here is a cute freebie for you! Some frog legs just in case you are whipping up a few potions this Halloween.


And for those hungry Witches that like Marmalade on their toast in the morning!


Enjoy! and have a fabulous Weekend.
Lou x