It's our $1 Pickle Barrel at Pickleberrypop again! I love creating for this
This time I've gone dreamy and away with the fairies!
A Wish On A Wing Comes as 6 separate $1 packs PLUS if you BUY all 6 you can get the FREE element pack (2) as well!
Element Pack 1


Patterns and Plains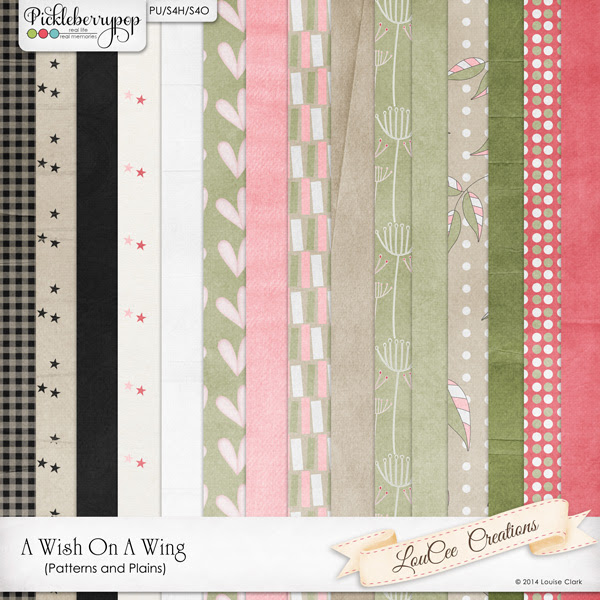 Slightly Artsy



Alpha Pack

Word Pack

Storyboard Cards

Element Pack 2

is also in the shop for just $2.00, but if you buy all 6 then you can get it free!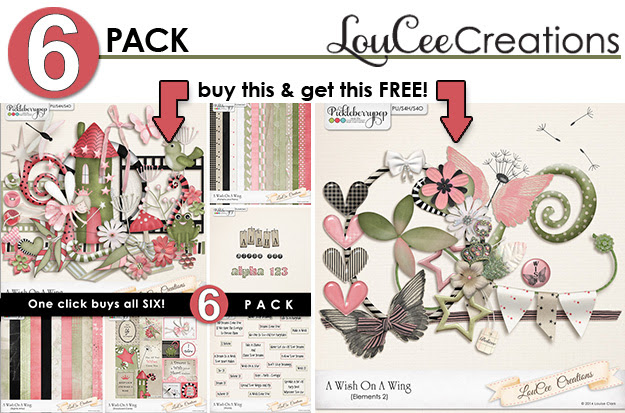 Of course I have some lovely pages to show you!

by me
by Vick
by Debbie
by Deia
by Deia
by Jenni
I have a FREE A Wish On A Wing page template for you.. Just click on the preview to download.


Have a happy weekend!
Lou x