Occasionally, you get the most amazing bargain ever!! and today is no exception. Surf, Sand and the 4th is the Digital Scrapbooking Studio's $1 coordinated collection, I have only made one pack, but it is most definitely worth having.
My (not so) Mini Kit : Surf, Sand and the 4th has 8 beautiful papers and 39 unique elements.
I was inspired by my recent holiday to Mykonos, the island is filled with beautiful white houses with blue windows and doors. The sea is clear, the sky is blue and of course the pelican roams around the town!
These are the papers.
Here are some pages created with this kit.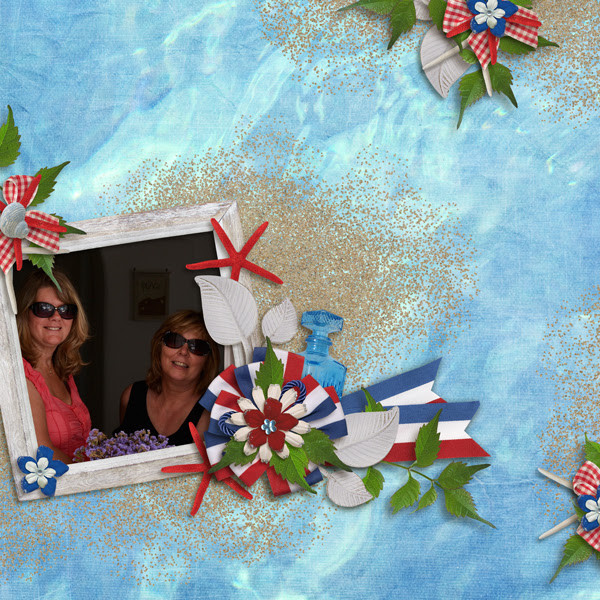 A page of my Sister in Law Caroline and Me.
A page by Lisa.
A page by Tammy.
Another page by me.
A page by Robyn.
This page is by Jenni.
A page by Vick.
A kite surfer.
I've made an exclusive alpha for my newsletter readers, it co ordinates beautifully with my mini kit.
And I also have this little cluster for you!
Happy Wednesday all!
Lou x