It's the Pickleberrypop $1 Pickle Barrel time again! All deals are $1 through to and including Monday 16th January.
I love creating for this collection. This month it was easy to think Romance and Valentine's with the pink colour tones!
As always all parts are just $1 and if you buy all 2 you get a free with purchase.

Serenade is my collections name and here are all the parts
Serenade Elements

Serenade Papers

Serenade Patterns

Serenade Alpha Pack

Serenade Word Bits

Serenade Storyboard Cards

And of course the Free With Purchase Serenade Add On

A couple of days ago, I offered the collection as a prize to one lucky winner who left a comment on my blog.. The winner is Carolyn ( congrats and you should have received an email from me)
And now for some eye candy created using the Serenade Collection.

by LouAnn
by Deia
by Melly
by Debs

by Me
by Vick
There is an exclusive torn paper pack exclusive to my newsletter readers!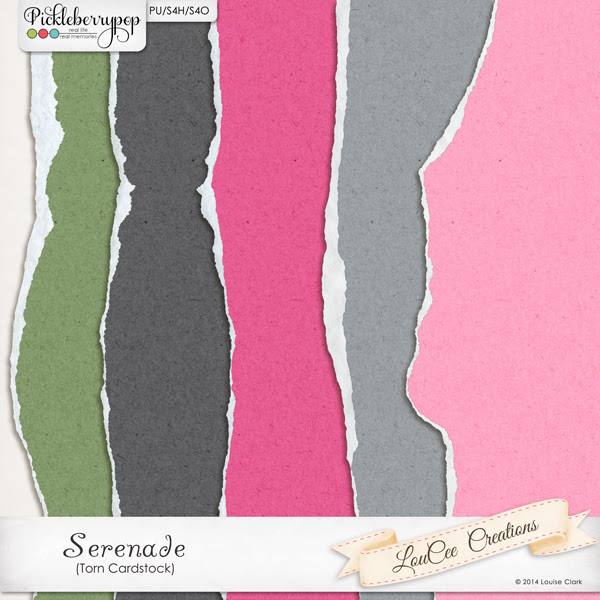 and this cute frame right here on my blog
Happy Weekend All!